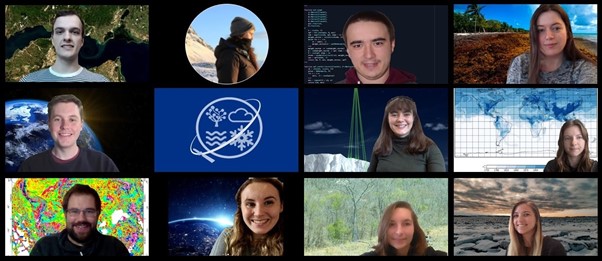 17 students across the UK have begun their PhD training this month as part of a new Earth Observation Centre for Doctoral Training (CDT), jointly-funded by the UK Space Agency and the Natural Environment Research Council (NERC).
Research Excellence
Launched this year, the Centre for Satellite Data in Environmental Science (SENSE) is a nationwide research centre that will use satellite data and advanced computing techniques to tackle a range of pressing global environmental challenges.
SENSE PhD students are based at four of the UK's leading research institutions: the University of Leeds, the University of Edinburgh, the National Oceanography Centre (NOC) and the British Antarctic Survey (BAS).
While starting a PhD is always exciting, due to the COVID-19 pandemic, most students this year are starting their research from home!
Samuel Bancroft, SENSE PhD starter at the University of Leeds, added:
I'm really pleased to be part of this new research community, tackling the pressing environmental challenges of today.

"It's been great 'virtually' meeting the whole SENSE team this week, and I can't wait to get stuck-in to processing satellite data to improve projections of future food production.
Environmental and Data Science
The use of data collected by Earth Observation satellites unlocks our ability to monitor and better understand environmental change, on both an unprecedented global scale and in parts of the world previously inaccessible to scientists.
This month SENSE students are beginning a comprehensive training programme that will equip them with the advanced skills in remote sensing, Earth Observation systems and data science required to harness this technology.
These skills will then be applied to a diverse range of projects that have been co-developed by a consortium of world-leading UK scientists and 18 of the UK's most innovative geospatial data companies.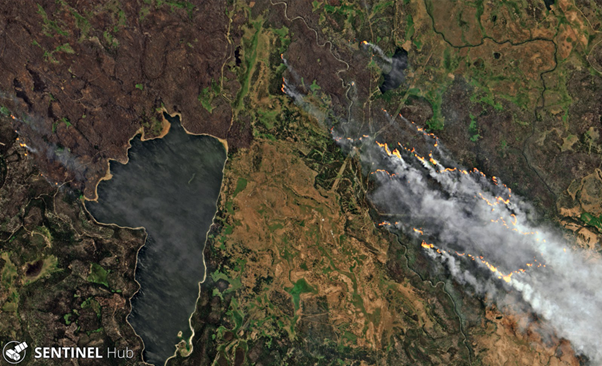 SENSE PhD topics span the breadth of environmental sciences, providing insights into planetary responses to natural hazards and climate change - from Arctic greening and the shrinking ice sheets, to changes in future food production and sustainable forest management.
The UK Space Agency hopes that this interdisciplinary approach will foster innovation and help grow a community of researchers with the skills and knowledge needed to measure how our environment is changing; now and into the future.
Phoebe Hudson, a SENSE PhD starter at the National Oceanography Centre, said:
I'm really excited to be starting as part of the SENSE cohort. I'll be studying the changing Arctic water cycle, a system that links the atmosphere, land and ocean and has such a crucial role in determining how the Earth system will change under a changing climate.
Space Industry Collaboration
During their PhD, SENSE students will have the opportunity to collaborate with a broad range of space industry partners, enhancing links between academia and industry, enabling further exploitation of satellite data and stimulating novel, industry-relevant research ideas.
By working with the UK Space Agency, students will gain a unique insight into the wider space community, which together with further training on educational outreach and scientific communication, will leave them well-equipped to be the next generation of Earth Observation scientists.
Beth Greenaway, Head of Earth Observation and Climate at the UK Space Agency, said:
The rapid growth of the UK Earth Observation sector means that we need enthusiastic early-career scientists using this data to unlock new discoveries.

"Embarking on a PhD is a challenge under any circumstances, and having the SENSE students begin their projects this year, albeit remotely, is a fantastic achievement in the current situation.

"I am excited to work with the SENSE team and support a new generation of Earth Observation scientists as they start their journey.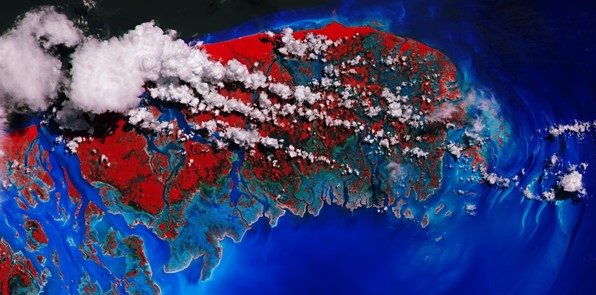 SENSE will fund a total of 50 students over the next three years of intake. The second round of PhD studentships will be advertised on the SENSE website this October, so if you want to become part of the community, why not apply to join? Good luck to all students taking their first steps towards their PhDs this week!