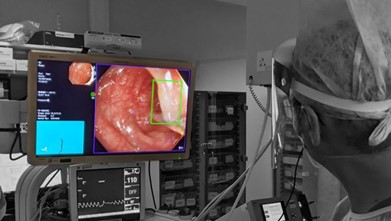 Odin Vision is an Artificial Intelligence (AI) company using cloud and AI medical devices to create a new era of healthcare by supporting doctors to deliver higher-quality care leading to improved patient outcomes, better patient experiences and increased value for healthcare providers.
Founded by a team of eminent clinicians and artificial intelligence experts from the Wellcome/EPSRC Centre for Interventional and Surgical Sciences (WEISS) at University College London (UCL), their aim is to provide state of the art AI-enabled software applications for endoscopic procedures to aid clinicians in the detection and diagnosis of disease.
In 2019, Odin Vision was one of five start-ups selected to take part in the UK Space Agency's 'Space to Innovate' programme, which supports the development of innovative solutions using space technology.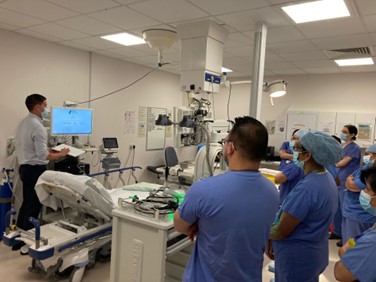 As part of the programme, Odin Vision was provided with funding, access to expert mentorship, and the opportunity to work with other leading companies in the space and technology sectors.
The 'Space to Innovate' programme was a significant milestone for Odin Vision, providing the company with valuable exposure and credibility in the healthcare and technology sectors.
Odin Vision's technology was featured on BBC Breakfast in an interview with CEO Peter Mountney, bringing it to the attention of a wider audience and helping to establish it as a leading player in the field of medical imaging.
Odin Vision was recently acquired by Olympus, a leading global Med Tech company. Olympus has said that Odin Vision complements their Digital Endosuite vision, which aims to improve patient care pathways.
Odin Vision CEO Peter Mountney said:
Together with Olympus, we are embarking on an exciting journey to bring the next generation of cloud and AI healthcare applications to patients.
The success of Odin Vision is a testament to the power of government-led initiatives to support innovation and entrepreneurship.
By providing funding, mentorship, and exposure to leading industry players, the UK Space Agency was able to help a promising start-up to achieve its full potential and make a significant contribution to the healthcare industry.