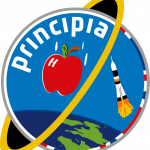 While Tim Peake was on the ISS, I was a secondary school physics teacher with a passion for space. Tim's mission brought space into the spotlight in the UK and inspired me to pursue my own goal of joining the growing space industry, so I decided to make a career change.  
One of the steps I took to help me reach this goal was to register to study for a part-time Masters in Space Science and Technology with the Open University. I absolutely loved studying once again, learning about the Apollo and Curiosity missions, for example. I took any opportunity to get involved in the space industry. This included attending several events at Goonhilly Earth Station (GES), including their annual Space Mission Operations Course (SMOC). It was an exciting and informative week packed with learning about satellite communications systems. 
In September 2019, I was offered a role to join GES as a Graduate Space Scientist. This has been a steep but incredible learning curve! GES really is an impressive and innovative site to work at, surrounded by huge antennas that are tracking satellites in orbit around the Earth, all in an area of outstanding natural beauty. I feel very privileged to be a part of around 50 employees!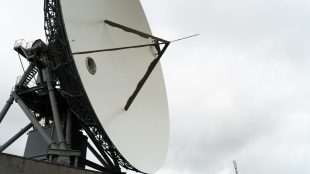 My day-to-day role is quite varied, which I enjoy, and since starting the role I have had the opportunity to be involved in lots of tasks including installing new equipment, aligning satellite dishes and learning how to use spectrum analysers.  I have also been involved in outreach work, for example running activity sessions for local schools in pre-COVID-19 days.   
Recently, I have joined the Operations team where we are working to bring our largest antenna (32m) into operation after its recent major upgrade. This antenna was originally built in 1985 for tracking geostationary satellites and now it is being repurposed for deep space missions. This will enable the antenna to provide communications for current and future missions to the Moon and Mars.
The main area I am involved in is helping to develop the monitoring and control system, which has required a lot of configuration and testing.  As part of this we have software that allows us to see the status of the complex components of the antenna system immediately and to command them. Prior to operations beginning in spring next year, we are rehearsing spacecraft tracking and ensuring the whole system operates nominally.