I've just met some remarkable seedlings at Wakehurst Place in West Sussex, where Kew Gardens keeps its Millennium Seed Bank.  They are the experts when it comes to anything to do with storing and growing plant seeds.
The seeds in question were flown on the International Space Station with Tim Peake and were collected from the apple tree in Isaac Newton's mother's orchard where Newton saw the famous apple fall, which helped him figure out the laws of gravity. Isaac Newton (born in 1643) was a physicist and mathematician who developed the principles of modern physics including the laws of gravity and motion.
The tree is still flourishing at Woolsthorpe Manor, Newton's home near Grantham, 330 years after he wrote his great work Philosophiae Naturalis Principia Mathematica, which set out the laws of gravitation on which every space mission depends. This was the great work that Tim Peake's Principia mission was named after.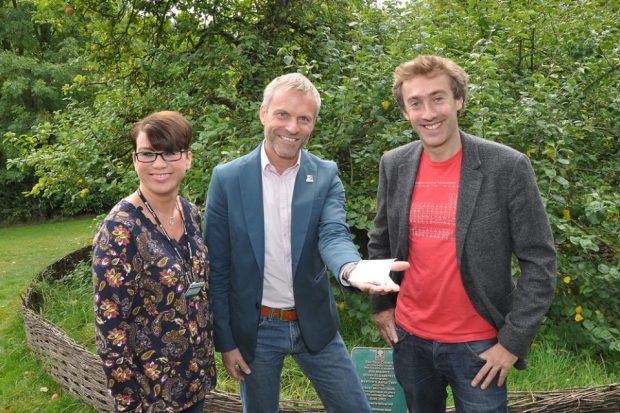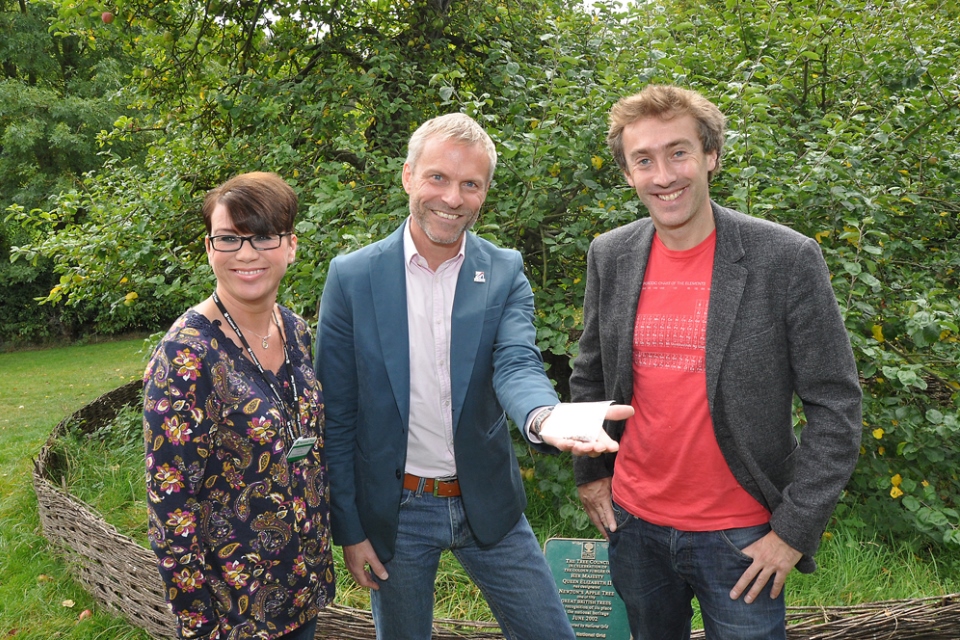 The National Trust's Operations Manager at Woolsthorpe Manor, Jannette Warrener, and her team harvested the seeds and presented them to the UK Space Agency during Grantham's annual Gravity Fields festival in October 2014. We then delivered them to Wakehurst Place to dry and pack them for their epic journey into space.
The seeds were delivered to space in SpaceX-8, a cargo supply to the International Space Station, on the 16 April 2016 and spent 198 days in space before returning to Earth with SpaceX-9 on 26 August 2016.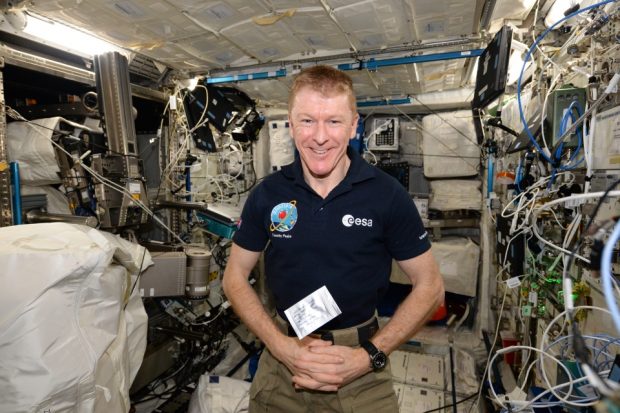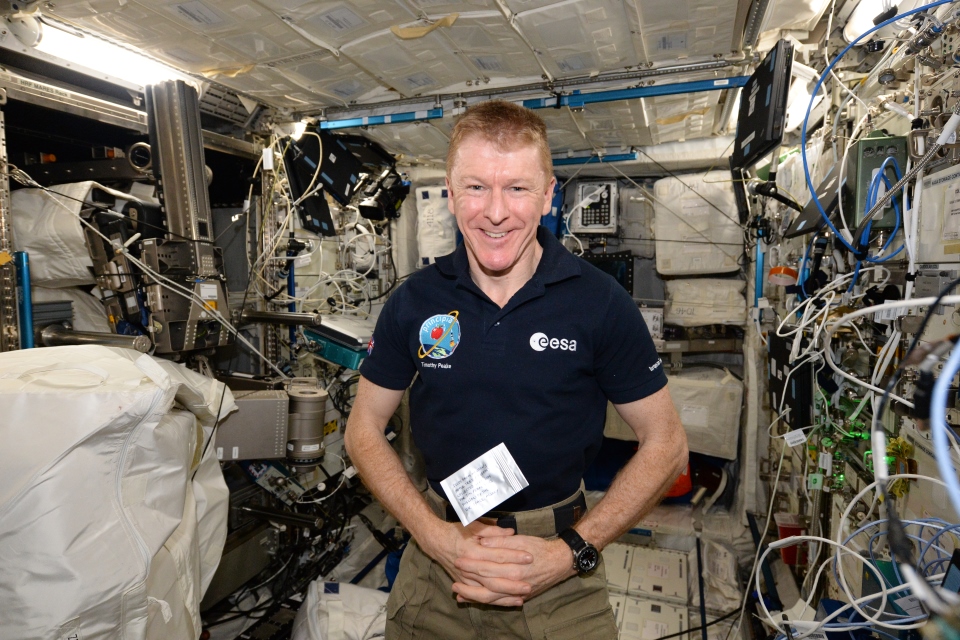 On their return from space, the well-travelled seeds then went back to Wakehurst Place where they spent 90 days sitting on a bed of agar jelly at 5°C to simulate the winter cold needed to break dormancy.  Spring arrived for them in May 2017 when they were warmed to 15°C and the young seedlings started to emerge.
Since then they have grown fast and we now have ten healthy young plants.  The Kew staff, led by Hugh Pritchard (Head of Comparative Seed Biology) and Anne Visscher (Career Development Fellow), will continue to nurture them until they are large enough to fend for themselves.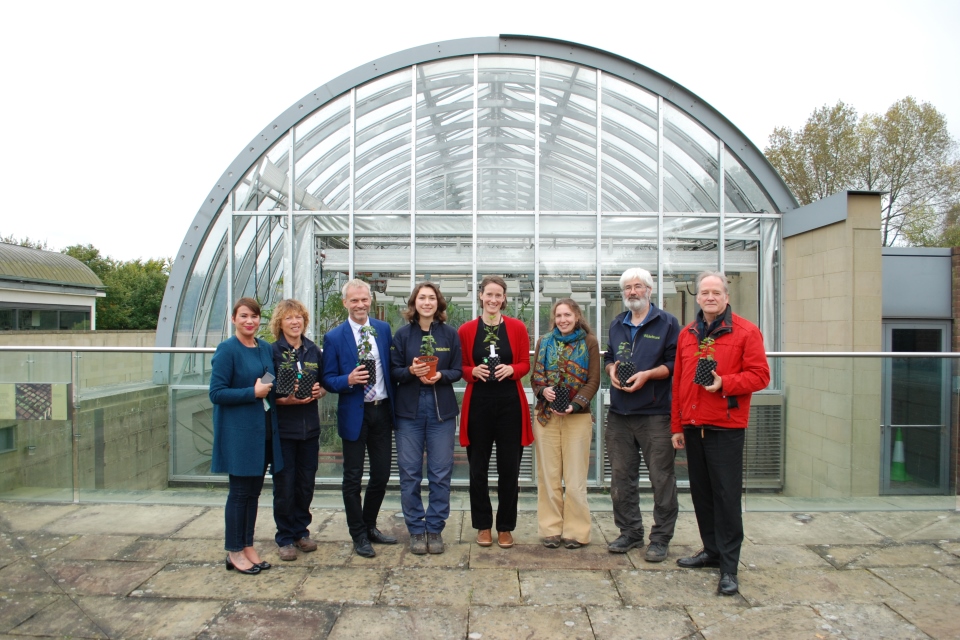 The next step will be to find suitable welcoming homes for the young trees so that they can help tell the intertwining stories of Newton, seed science and space travel.  Watch this space for details of how to make your bid to host one of these precious plants.
Jeremy Curtis
Head of Education, UK Space Agency