We're proud to announce our director of Growth, Catherine Mealing-Jones, has won the first ever UK Chapter Satellite Personality of the Year Award. The award celebrates individuals for their achievements in promoting and developing the satellite sector in the UK.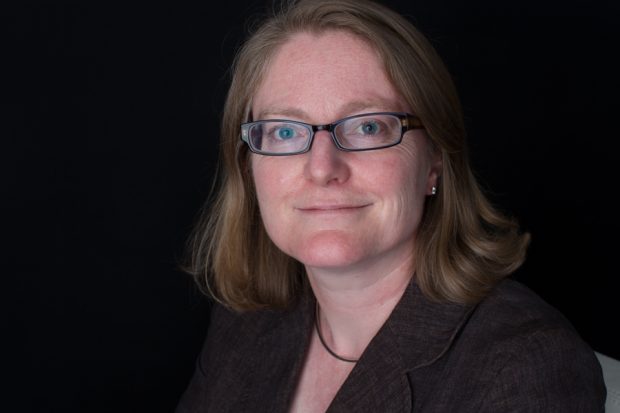 On 5 December 2016, the UK Chapter of the Society of Satellite Professionals International (SSPI) will host the 2nd Annual Better Satellite World Awards 2016 in London. David Morris, Chair of the UK Parliamentary Space Committee, will speak at the event and update guests on our industry strategy and the latest discussions in parliament relating to the satellite sector.
Catherine, as Director of Growth at the UK Space Agency since 2012, has been a critical player in ensuring that the UK becomes one of the best places in the world to start, build and grow a space business. She has overseen a period of consistent growth in the UK Space Sector and played a fundamental role in the creation and delivery of the UK's Space Innovation and Growth strategy, with its ambitious target of quadrupling the UK space industry.
Betty Bonnardel, the Chair of SSPI UK
Congratulations to Catherine on your achievement and thank you for your work!
SSPI
Founded in 1983, the Society of Satellite Professionals International is on a mission to make the satellite industry one of the world's best at attracting and engaging the talent that powers innovation.  With more than 4,000 members in +40 nations, it is the largest satellite industry association in the world.
UK Parliamentary Space Committee
The Committee raises awareness in Parliament of the importance and opportunities of space based capabilities to the UK economy, policy making, society and the space community; to highlight and promote the benefits from the UK's investment in space and its leading role within the global space economy.
Please see the UK SSPI website for further information and to purchase tickets for the event.