This combined image of scans taken by Sentinel-1A's radar shows the fast-moving Pine Island glacier, which flowed about 100 m in less than 2 weeks (in pink). Light blue represents stable ice on either side of the stream.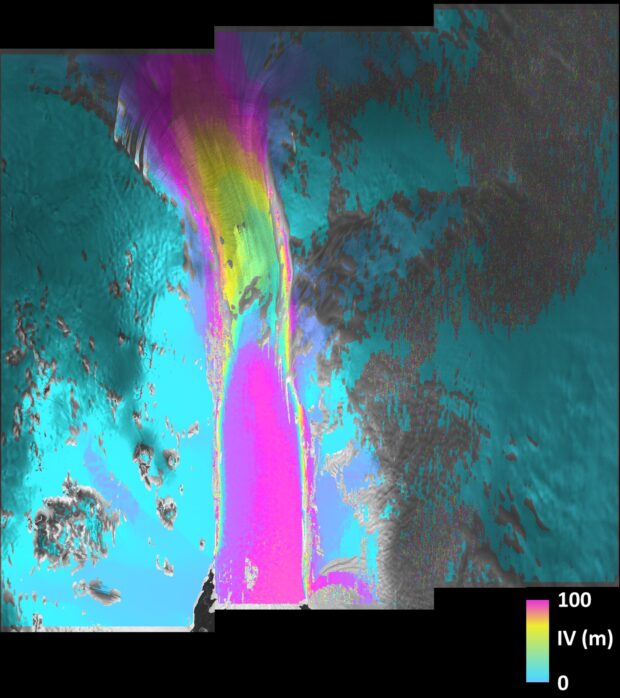 Pine Island is the largest glacier in the West Antarctic Ice Sheet and 1 of the fastest ice streams on the continent, moving on average over 4 km per year.
Launched on 3 April, 2014, Sentinel-1A carries an advanced radar to scan Earth's surface in all weather conditions, regardless of whether it is day or night. The satellite is used to care for many aspects of our environment, from detecting and tracking oil spills and mapping sea ice to monitoring movement in land surfaces and mapping changes in the way land is used.
Sentinel-2A is scheduled for launch in June 2015. Data from this mission will be used to monitor plant health, changing lands, inland water bodies, the coastal environment and support disaster mapping.
UK involvement in the Sentinel mission is funded by the UK Space Agency. The heart of the satellite's radar, the Integrated Central Electronics package, was supplied by the UK from Airbus Defence and Space (formerly Astrium) and is one of the most advanced units of its type in the world.
The UK will also be hosting a Sentinel data hub which will be jointly funded by the UK Space Agency and the Satellite Applications Catapult and will ensure the UK is ready to fully exploit the Sentinels' operational data as soon as it becomes available.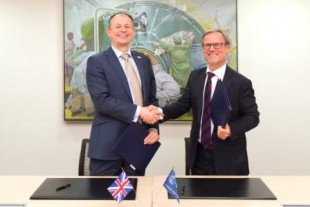 The agreement to host the hub was signed by Dr David Parker, Chief Executive of the UK Space Agency, at the European Space Agency last week (18 March 2015) and announced on 23 March to the UK's EO community at the UK Earth Observation Applications Conference in London.
Don't forget you can subscribe to our email alerts and space:uk magazine and as always, stay tuned to our social media for the latest updates.