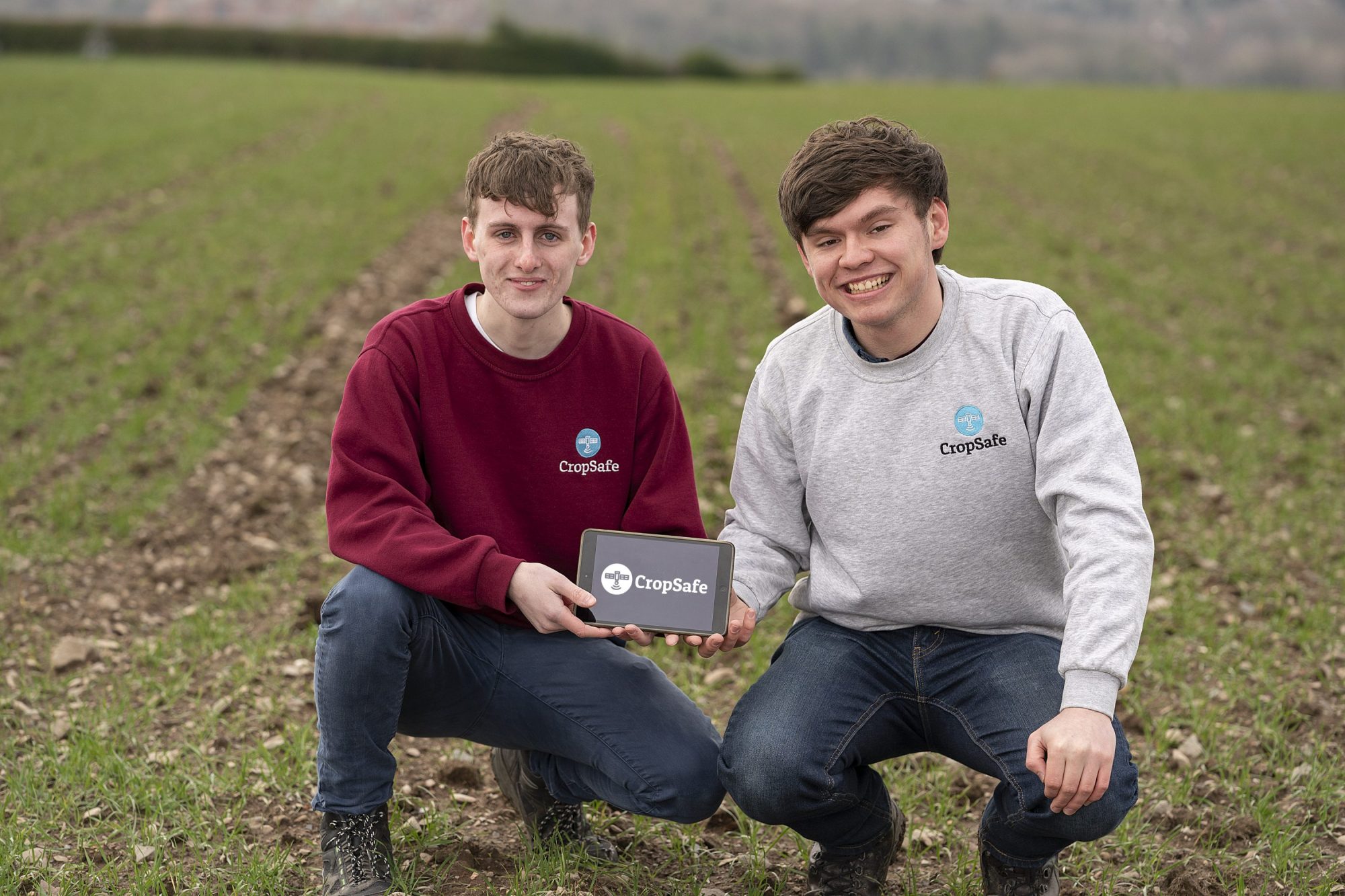 Growing up in the farming industry, we know how difficult it can be to keep up with tasks on a farm.
The yield depends on every changing factor; soil moisture, temperature, yield health and dozens of other weather factors such as wind and precipitation. 
Coupled with our shared interest in satellite technologies and capabilities, we discovered it was possible to use satellite imagery and weather data to help farmers make quicker and more informed decisions on the farm. 
CropSafe
So, we built CropSafe, a mobile app that allows any farmer to create simple alerts on the condition and health of their field, all monitored through satellite data. 
We entered our idea into the UK Space Agency's SatelLife competition, where we won £5,000, which allowed us to make CropSafe in a way that was close to our vision.  
Since then, we have seen our waiting list more than double, with over 700 farmers across the world lining up to use it, and we're on track to double this number again before the end of the year.  
We're ploughing ahead with further development of CropSafe, including our first sale and hire earlier this year and recent graduation from Northern Ireland's most successful start-up accelerator, Ignite's 2020 Propel cohort.  
Last week, we took our next step with the UK Space Agency and pitched CropSafe to four industry experts in a "Dragons' Den"-style event. They gave us some brilliant feedback and advice.  
The programme has been extremely valuable for us as we take on the learnings, connections and tangible feedback into the future and continue to grow CropSafe. We're ambitious with our plans for the future, and we believe we're only getting started. 

Satellites in
farming
Agriculture is just one industry in which satellite technologies can make an incredible impact. We've seen its impact first-hand; from some of the largest producers across the world to the most remote families integrating technology on their farm for the first time, adapting processes often thousands of years old. 
Today, we're at the cusp of emerging satellite technologies, where the opportunity to apply its potential has never been greater.  
In our lifetimes, we've seen incredible technological advancements in new satellite technologies. It's an area which is open for anyone to innovate upon. 
We want to encourage those who even have the smallest of an idea on how to solve a problem, to explore the possibilities of how satellites can benefit life on Earth.