63 years ago, our world changed. Sputnik was launched. 
The first manufactured satellite in orbit, simply emitting radio signals, was launched by the Soviet Union in 1957 just to prove it was possible.
Amateur radio astronomers listened out for the beeps and many people saw it orbit – and then three weeks later it was gone.  
But the space sector had begun its journey into what it is today a vital area, part of our critical infrastructure, and something we would all struggle to live without.  
There are currently about 2,600 active satellites orbiting above us, doing everything from telling us where to drive in our cars to providing weather forecasts and monitoring climate change.  
Space is not just for Trekkies anymore – my grandfather, who at 92 monitors the ships coming in and out of Dartmouth harbour by following Satellite-AIS signals, uses satellites every day. So does my father as he avoids delays on the M4. So do my children playing Pokémon Go in our village in Wiltshire. And so do you. 
A satellite experiment
In fact, I tried a little experiment: spend half an hour at home without using satellites.  
I couldn't use anything electronic because the National Grid is supported by satellites.  
I couldn't wear my watch, a fitness one, because it is GPS-enabled. 
I couldn't eat fresh food from my fridge because it has been grown using satellite information about fertilisers and brought to the supermarket with just-in-time delivery – again supported by satellites. 
My children could not watch Netflix!  
So, I did things parents have done for hundreds of years instead: I kicked a football around with my children, and then, beaten soundly, had a cup of tea. But it is more than just my convenience that these satellites provide.  
The emergency services rely on them, so do vessels at sea. And so too does the whole world. Satellites can give the most incredible insights into climate change, monitoring the winds, ocean currents and temperatures, greenhouse gas emissions, how the ice caps are shrinking and many other parameters.
Some of the changes that one of the ESA satellites, Sentinel 5P, has recorded over the last year have been astonishing.
This image shows a direct comparison of air pollution measurements one year apart before and after the COVID-19 lockdowns in Europe.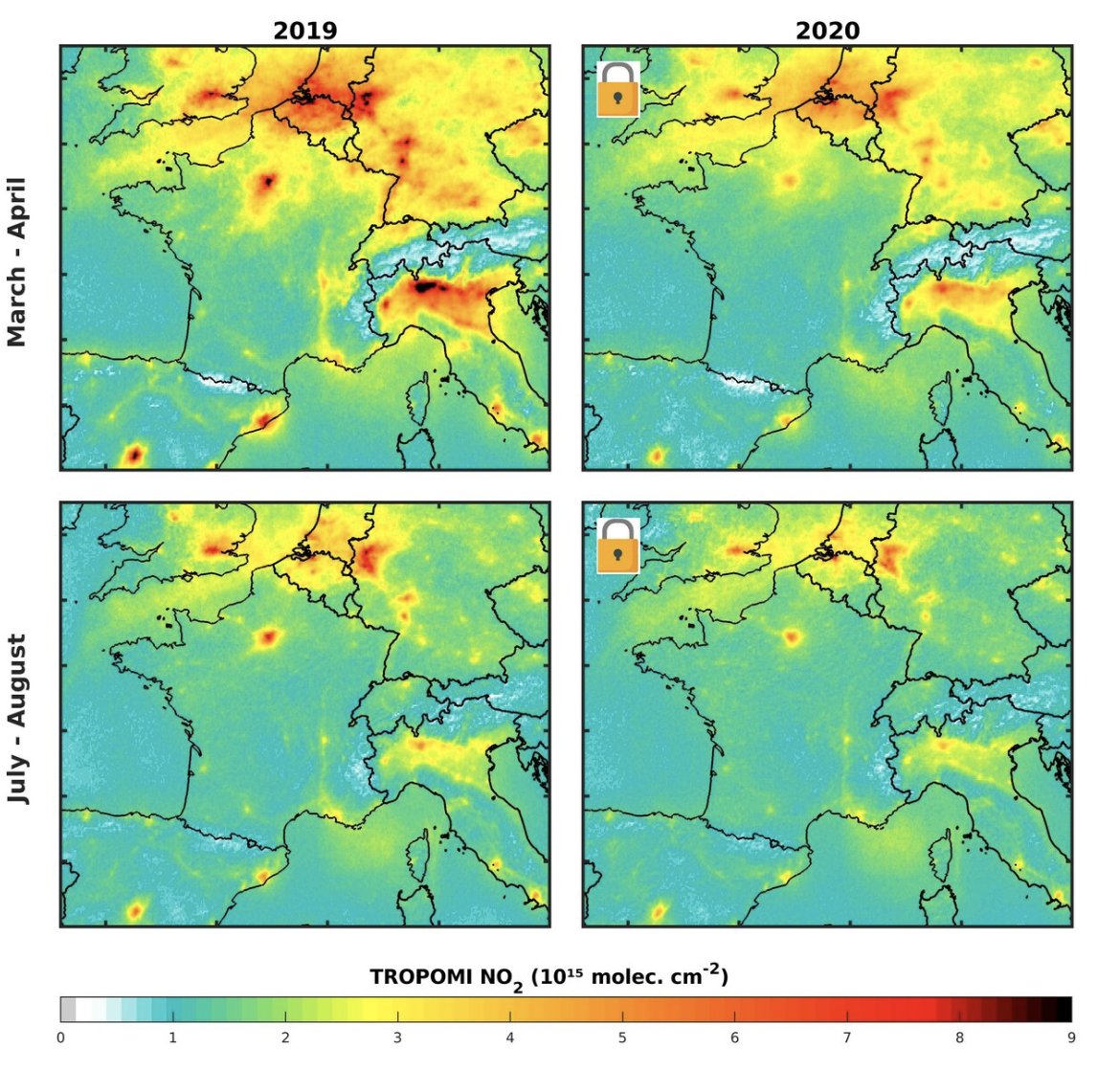 Disaster Charter
Satellites allow us to measure what is happening, enabling us to make decisions back on Earth. They provide a view and information that can simply be found nowhere else.  
Satellites also help us to communicate with each other and understand what is going on when there is a disaster. The UK is a pivotal member of the International Charter: Space and Major Disasters, providing images of the situation on the ground to governments and non-governmental organisations in times of emergency, allowing them to provide the best care and support to those in need.  
Space is also fun! Its microgravity environment allows people to do all sorts of (in my children's language) cool experiments, designing new drugs for medical conditions or 3D-printing tools to fix the International Space Station – but it also allows bands such as the American rock band OK GO to film music videos in a space plane, and have an absolute whale of a time doing it:
Satellites, and space, do more than you might imagine - and you use them every day. That's what's in it for you.  
Emily Gravestock is the Head of Applications Strategy at the UK Space Agency.