Last week, we welcomed United Arab Emirates (UAE) space agency delegates to the UK.
A Memorandum of Understanding (MoU) was signed on the second day of a three-day visit. Our International Space Policy team showed the 11 delegates around  Surrey Satellite Technology Ltd and Mullard Space Science Laboratory (Day 1), the Rutherford Appleton Laboratory and Satellite Applications Catapult at Harwell (Day 2), and University of Leicester and National Space Centre (Day 3).
We know that Tim Peake's 'Principia' mission has made a huge impact across the globe, including UAE. The delegation was clearly enthralled by the presentation from Libby Jackson on the vast education programme which has already linked 400,000 children to Tim's 'Cosmic Classroom' together with amusing nuggets of information, and the gift of an Astro Pi – complete with 3D-printed flight case courtesy of RAL Space – was the icing on the cake!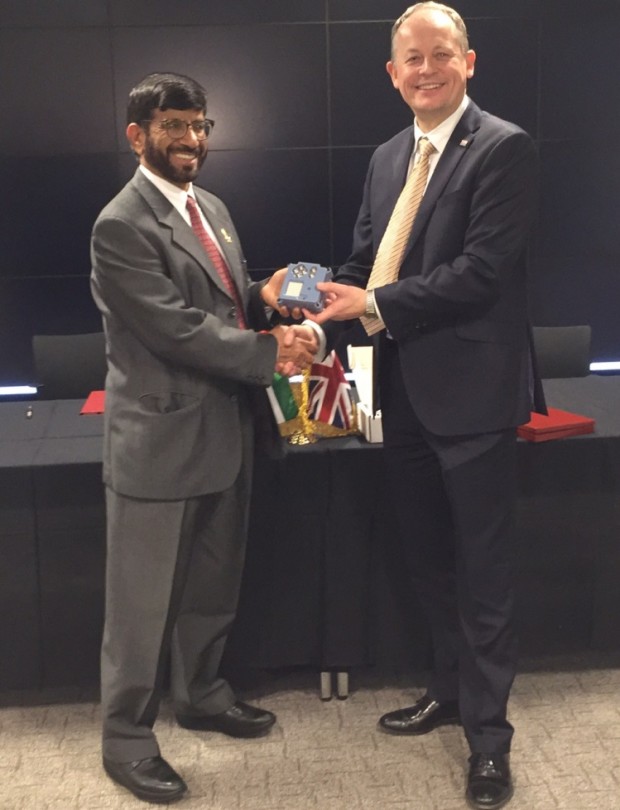 It's therefore unsurprising that an initial focus of the collaboration is likely to consist of UK advice on developing a space education programme across the Emirates – from primary education up to and including workplace training of engineers in the nascent UAE space industry. We also expect our new partnership to open the door to space cooperation in scientific missions and outreach efforts.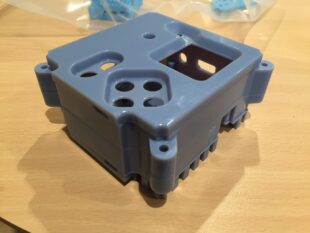 The UK has already been working with the UAE in Space. Last year the Agency's International Partnerships Programme – which spans a dozen countries including Malaysia, South Africa, Tanzania, Kazakhstan and Mexico – co-funded with the Mohammed Bin Rashid Space Centre (MBRSC) in the UAE a project between Deimos Space UK and MBRSC called SAFIY (this being the Muslim name for 'best friend'). The 'Smart Application for Feature extraction and 3D modelling using high-resolution satellite ImagerY' will use Earth observation data to monitor, and detect changes in vegetation, water, road networks and buildings in support of Dubai's 'smart government' initiative.
All in all, it was an intense but successful visit, brought to a close with a traditionally English afternoon tea, and there are clearly many areas where UK and UAE can jointly benefit from sharing knowledge, expertise and vision to drive forward innovation and secure our shared aims. We welcome our new Safiy!
-Liz Cox, International Relations Manager