Tim Peake and his crewmate Tim Kopra will perform a spacewalk, known as an EVA (extravehicular activity) at approximately 12:55 GMT today (15 January 2016.)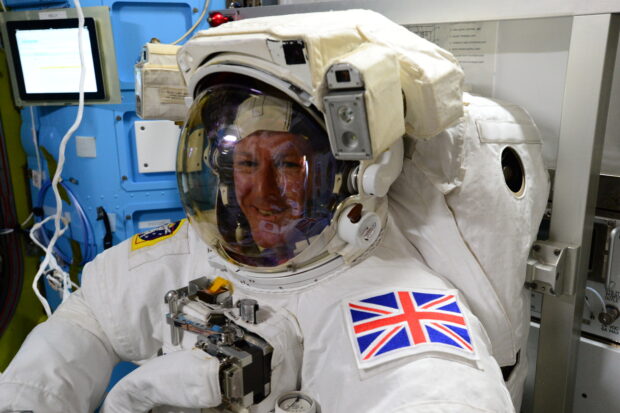 A failed voltage regulator, known as a Sequential Shunt Unit (SSU), must be replaced to restore the International Space Station (ISS) to its full power. The SSU, found on the starboard end of the main ISS truss, is part of a chain of electronics that regulate and distribute the electricity generated by the solar panels. There are 8 SSUs in total – one for each solar panel on the ISS.
The replacement must occur during an eclipse when the solar panels aren't generating power. As the space station orbits the earth once every 90 minutes, an added challenge will be to complete the replacement in 45 minute windows of darkness. If the replacement isn't made before sunlight, the crew will have to move away from any exposed electrical connectors and wait for the light to pass before continuing.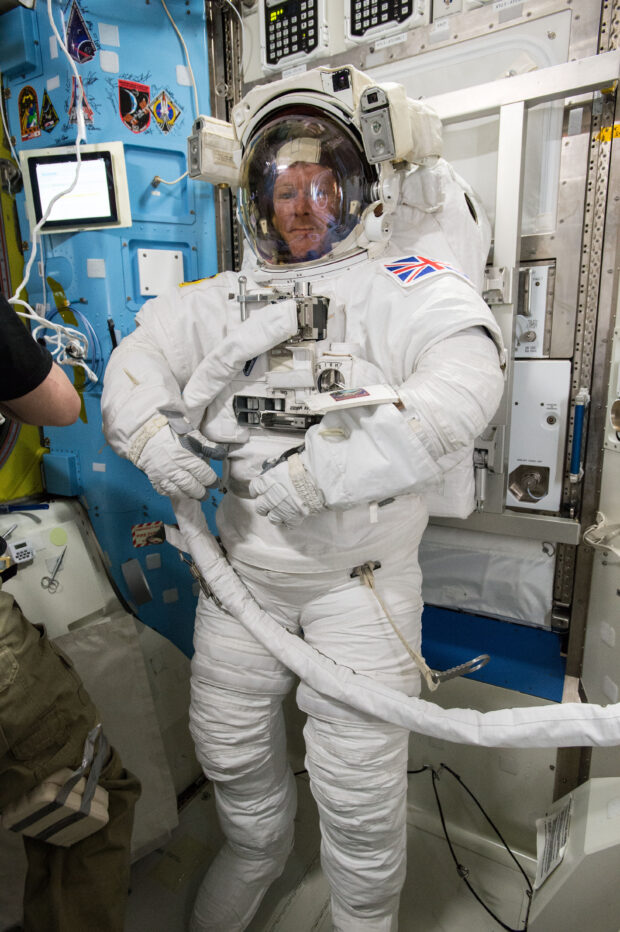 The EVA is planned to last about 6 hours – 3 hours to replace the SSU and then a number of preparatory tasks that are needed for upcoming configuration changes. A similar EVA was performed by Reid Wiseman and Barry Wilmore in 2014.
You can watch live coverage and find out more about Tim's mission at 11:30 on our Principia UK website.
Alternatively, you can like us on Facebook or follow us on Twitter for regular updates on Tim's mission and other news.