The 6th Space for All funding round launched on 18 August and is currently open for applications until 9.00 on Monday 20 October. This scheme is aimed at space education and engagement projects that increase awareness of the UK's space programme and the role that space plays in everyday life. It is a competitive scheme offering grants up to £5K.
Over the last five years, the UK Space Agency has funded some really successful projects through this scheme.


One example is "Professor Pulsar's Space Explanation Service"; a fun, engaging radio show produced by Children's Radio Ltd. Professor Pulsar answers children's question about space with help from experts including British ESA astronaut, Tim Peake. The show is currently broadcasting at 15.30 on Mondays on the FunKids Digital Radio website and on DAB Digital Radio in London and the South East. Podcasts can be downloaded from the website post-show.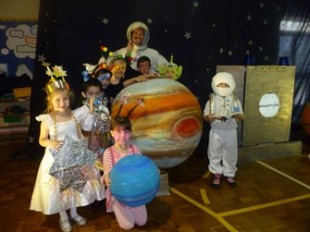 The Space for All scheme also supports Spacefund's "Kids in Space Show"; an interactive fifty minute show, linked to the Key Stage 1 and 2 curriculum. The show takes children on a tour of the Solar System; enthusing, educating and inspiring them with space science. Highlights of the show include Neil Armstrong's first step on the Moon, asteroid bombardments and model built-to-scale planets. Space for All has helped deliver the show to communities suffering financial and social deprivation since 2011.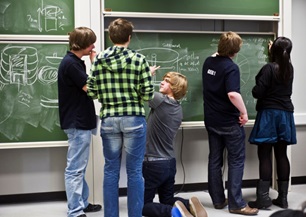 Space for All also helped kick-start the UK Space Settlement Design Competition (UKSDC) in 2009 as a formal weekend-long competition. The competition for school years 10 – 13 challenges students to design a scientifically viable space settlement to house 10,000 people. After some initial training in management and engineering, students must use their creativity, technical competence, teamwork, presentation and management skills to complete the challenge. The competition now extends to regional competitions before a weekend competition in March, and separate one-day micro-competitions for school year 7 - 9.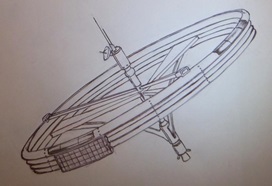 Space for All funding is also supporting the first two years of the UK Centre for Astrobiology's "Astrobiology Summer Academy". The academy runs for one week and involves lectures and hand-on activities over a range of sciences addressing questions such as "How did life originate?" and "Is there life elsewhere?" One participating student said,
I got to meet so many inspiring people that have helped make my decisions for university and beyond.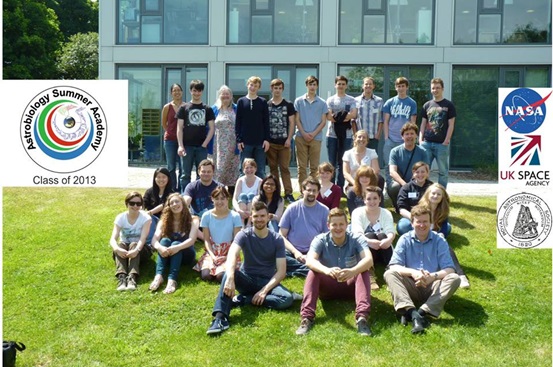 Space for All has also supported curriculum enrichment activities, activities to promote careers in the space sector, web and social media outreach content, teacher training (cpd) workshops, museum exhibits and summer schools.
Further information about the 2014 Space for All call including the application form, guidance notes and a list of previously funded projects can be found on our website.
The closing date for applications for Space for All 2014 is 9.00, Monday 20 October 2014. Questions about this funding scheme should be directed to Hannah Garrett.
For the latest updates on 'Space for All' and other funding opportunities, remember to subscribe for our email alerts and newsletters and follow us on Twitter.